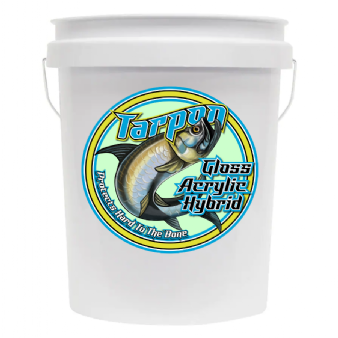 Click smaller images to set as main image.
Click main image to enlarge for detailed viewing.
Move your cursor over the
smaller images to view as main image
TARPON GAH is an alternative to traditional, one-part, pre-catalyzed waterborne epoxy finishes. TARPON GAH is a waterborne, extremely durable, easy to use, single component acrylic/hybrid which offers many of the high-performance characteristics expected from the traditional two-component epoxies without the odor, pre-mixing, pot life, and application difficulties inherent in these products. In addition, unlike traditional one and two-part epoxies, TARPON GAH resists yellowing and discoloration of the dried film.
TARPON GAH is designed for use as a protective finish and provides a hard, durable, mildew resistant, and abrasion-resistant film. TARPON GAH also provides resistance to hot tires. Coverage is typically 300-400 square feet per gallon.
* Call for Contractor pricing or a distributor near you!