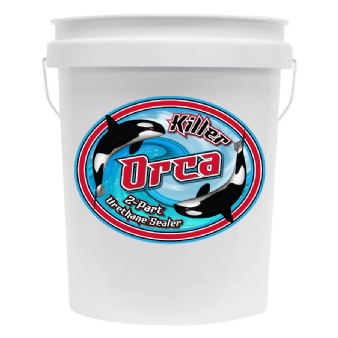 Click smaller images to set as main image.
Click main image to enlarge for detailed viewing.
Move your cursor over the
smaller images to view as main image
ORCA AU is a 2-part, high gloss, water-based, chemical resistant, acrylic urethane. It is an environmentally friendly, protective finish designed to seal, protect and enhance concrete and pavers. ORCA AU penetrates the surface and produces a tough, durable, chemical-resistant, clear film that will protect and/or enhance the color of the substrate. ORCA AU binds joint sand and protects against water damage, staining, and UV ray damage. ORCA AU protects decorative vinyl flakes on concrete floors and will not yellow. ORCA AU also provides mildew protection and tremendous resistance against wear from both foot and vehicular traffic. ORCA AU may be applied to damp surfaces which allows for same-day cleaning and sealing. Coverage is typically 150-200 square feet per gallon
* Call for Contractor pricing or a distributor near you!