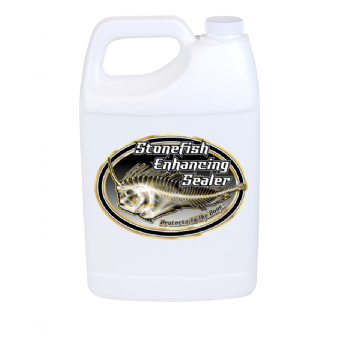 Click smaller images to set as main image.
Click main image to enlarge for detailed viewing.
Move your cursor over the
smaller images to view as main image
Stonefish SE is a heavy-duty, solvent-based, silane-siloxane designed to enhance color, impart water repellency and stain resistance to a wide variety of natural stone, concrete and aggregate surfaces. Recommended product to use on Travertine. The silanes react chemically and bond with the substrate to form an insoluble water-resistant treatment within 24-72 hours after application. Naturally, enhance your stonework with the easy application of our stonefish stone enhancer. This product goes far with approximately 1,000 sqft of coverage per gallon. One gallon container of our Stonefish Stone Enhancer.
* Call for Contractor pricing or a distributor near you!