About Us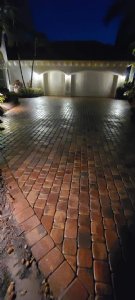 ClenzOcleaners is a line of products developed by Green Flow distribution. Our founder, Ron Jones, is a prestigious scientist who holds in excess of 31 patents and uses to our advantage over 30 years of bioscience detailing mastery. He made a commitment to design unique formulations of cleaning products that could safely clean better than anything else on the market. The subsequent group of cleaning items that we have designed conveys better and more secure expulsion of soil, trash, stains, and smells. Hydrogen Peroxide is the base our products and with our formulations you can be assured that we deliver better and safer cleaning products for your family and business.
Today, we keep up similar drive and innovative spirit to make quality items that are as simple on the earth as they are on the individuals who use them. As an organization, we resolve to remain behind those items and to act with polished skill and professionalism in all that we do.
Product Line
Our products range in cleaning everything from stucco, wood, concrete, and roofs. We services industries such as pressure washing, remidiation, painting, food and beverage.